INFORMATION - NATIONAL CORONAVIRUS LOCKDOWN
Published

Monday 4 January
Updated: Tuesday, January 5th, 6:45pm
In light of the government announcement regarding the move to online learning for education settings, we would like to reassure all of our students currently on a study programme or apprenticeship at Myerscough College and University Centre.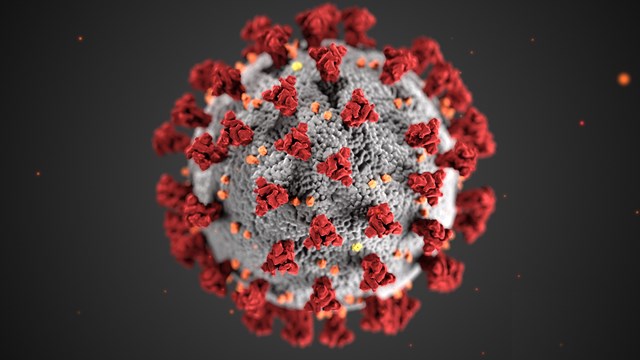 Learners should prepare for a continued period of remote delivery. Teaching will now be online for ALL students until February half-term. Tutors and programme leaders will communicate with you in the coming days regarding ongoing delivery and support.
We would also like to reassure students, and families of students, who are currently in residential accommodation. They should give some thought as to whether they choose to stay in residency or travel home. Our message is not to worry. Students who feel it would be better personally for them to stay with us will be allowed to do so. Students who do wish to return home will be assisted in doing so. PLEASE READ THE LETTER FROM OUR PRINCIPAL, and if you wish to return to residency this weekend, you need to email reshelp@myerscough.ac.uk as soon as possible. 
We will update further on our 14-16 provision as soon as possible. All Adult Skills (Short Courses) programmes have been cancelled until February 21st. Those affected will be contacted. 
Our overriding priority is the health and well-being of our staff and students. We appreciate that this continues to be a very stressful and challenging time for everyone and the College continues to do everything to make the current circumstances as easy as possible. We thank everybody for their continued support and patience.
At this stage there are mixed messages about whether the BTEC exams will go ahead or not this week.  No exams will go ahead today (January 5th) and we will hopefully get more clarification from relevant bodies very soon about the next steps for the BTEC students.
We are also considering the implications for students due to take functional skills exams. Again, more details will be issued as soon as possible.
The announcement indicated that not all exams will go ahead this summer. We do not know what this means at this stage and are working to get clarity.
We will be keeping the Library and IT Drop In facilities open for residential students at our Preston centre during this lockdown and a limited catering service will be open.
As in lockdown 1 the College will be open for some students with safeguarding needs, vulnerable young people and for some with EHCPs (education care and health plans), where appropriate. We will contact students and make arrangements, where appropriate.
Our golf course, conferencing facilities, gym, and International Equine Arena are now closed. Plant World will remain open, but our Garden café is closed.
Clinically extremely vulnerable staff and students must shield as in lockdown 1.
We know that many of you will feel anxious about studying full time online, keeping up your practical skills and preparing for future assessments / exams. If you have any concerns, please share them with your course team who will try to answer any questions you may have. They may not have all the answers immediately as some things will need to be determined by the Government and exam awarding bodies, but we will happily share with you all we are able to. 
Your safety and well-being continue to be our priority. If you have any questions, or you are concerned about your own, or the health and wellbeing of your friends, please feel free to talk to the Core Team of Student Support and Welfare Officers and Counsellors. Below is a list of contact details for support, should you need them: 
Safeguarding: 
safeguarding@myerscough.ac.uk , 01995 642348 / 01995 642205 
Mentalhealthsupport@myerscough.ac.uk (not 24hrs) 07407304267
Core / student support and welfare:
01995 642348 (Monday- Friday 9-5) 
Residential Support team 24hrs: 07889 754 287   
Residential Accommodation: reshelp@myerscough.ac.uk (not 24 hours)  
Finance: bursary@myerscough.ac.uk 
Further external health, wellbeing and mental health support is also available through the following organisations: 
In the meantime, please look after yourselves, your family, friends and loved ones - keep each other safe and we all hope to see you very soon.
You will always find the very latest information on our main College website and our main Facebook, Twitter and Instagram pages.
Back to news