Myerscough College to welcome return of Olympic Dressage legend
Published

Thursday 28 Oct 2021
Olympic Dressage legend, Charlotte Dujardin CBE, is to appear at Myerscough College's International Equine Arena later this year.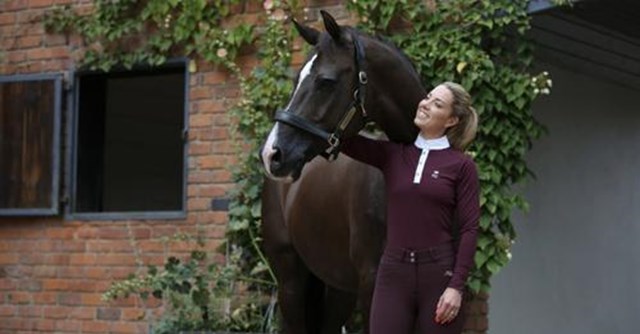 'Christmas with Charlotte' - a Through the Levels Masterclass, will take place on Saturday, December 11th, with tickets available HERE
Following the sell out of her last masterclass, also at Myerscough College in 2019, Britain's most successful dressage rider in history, will return for a special show, working with a number of horses and riders throughout the day, as she demonstrates the training techniques that have kept her on podiums around the world for years.
This is a unique occasion to learn from one of the best in the world and see her ride, at this superb venue at Christmas time.
Charlotte says: ''I will be returning to the lovely Myerscough International Equine Arena in Lancashire for a masterclass this December, where I will be working with a number of horses and my pupils throughout the day, and showing you the training techniques that have taken us onto podiums around the world.
''Celebrating Christmas and with Santa confirmed to be joining us before he gets going for Christmas, join me for this unique occasion to see me ride, as well as work with various riders across the levels and celebrate my favourite season - Christmas style.
''We have a lot planned; it's going to be a special day!''