Principal's Golf Day raises funds for Rosemere Cancer Foundation
Published

Tuesday 2 May
The 17th annual Principal's charity Golf Day at Myerscough College has proved to be as popular as ever, raising funds for the Rosemere Cancer Foundation.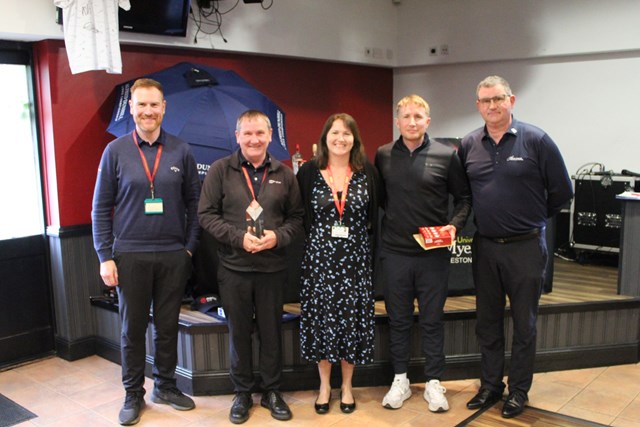 As usual, the day was overseen by University Centre Golf Management students, who ran the whole event and made sure the requirements of the day were covered as part of their Event Management Module for their studies.
The event saw nine teams compete, with a shotgun start around the College Golf Course
Just over £1,000 was raised for the charity on the day through entries and a raffle.
The winning team on the day was GGM Groundcare with 90 Stableford points, pipping the Association of College's (AoC) team by 1 point. The team from Pinington were 3rd.
Chief Executive and Principal, Alison Robinson, said she was delighted that the money was going to such a worthy cause: ''Well done to everybody on making the event such a big success.''
''Thanks to the teams for their eager participation and we were so lucky again with the weather. Well done to the students for their planning of the event and the sponsorship from our business partners.
''The ground staff did a fantastic job in preparing the course.''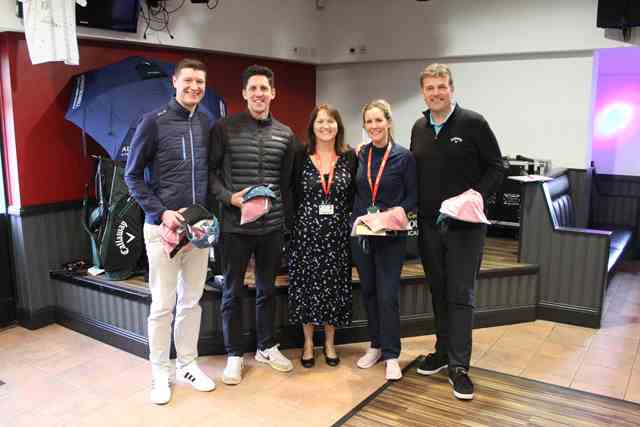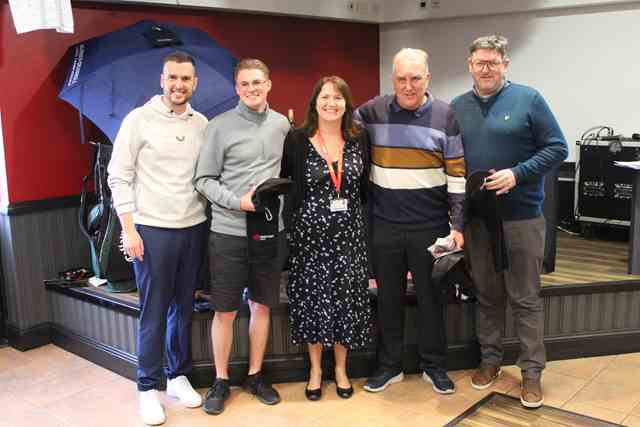 The photographs show the winning teams with Alison Robinson.