Residential: Arrangements for returning to Myerscough
Published

Thursday 30 Dec 2021
Our Accommodation Team wrote to all residential students at our Preston centre during the last week of term explaining return details, including information about making any outstanding finance payments for your room/catering package.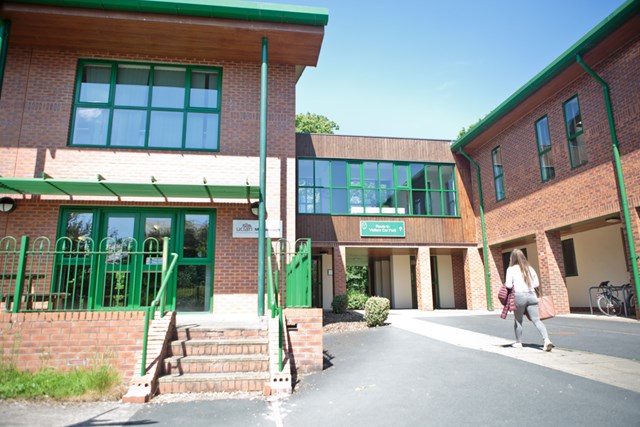 Thankfully we've not seen any new 'lockdown' restrictions introduced in England over the Christmas period that affects education. If any new announcements are made over New Year (that affect education) we will provide a further update.
Your room keys will be available for collection on Monday 3rd January 2022 between 2pm and 6pm, from the Accommodation Office above the Mini Market. Staff will not be on shift before this time, so please do not arrive unnecessarily early! Depending upon your timetable you might not want to return until the following day, or later that week. The Accommodation Team will be available to hand out keys during normal office hours for the remainder of the week.
If you plan to arrive 'after hours' and need to collect your key from one of our Residential Support Officers one evening, please let the Accommodation team know by emailing reshelp@myerscough.ac.uk with your arrival date and approximate time.
Please note that the Mini Market will not re-open until the morning of Tuesday 4th January 2022.
Catering will be available in Richmonds Restaurant from Monday tea-time and the Stumble Inn will be open from 6.30pm on Monday evening.
Covid-19 safety arrangements - masks compulsory indoors
Please ensure that you wear a mask at all times indoors on campus and socially distance whilst collecting your key. Can we also ask that parents/guardians leave campus as quickly as possible once you have taken your belongings to your room and that only one parent/guardian accompanies you.
Covid-19 Lateral Flow Testing
Since the rise in the Omicron variant of Covid-19, we expect ALL returning Residential Students to have undertaken a lateral-flow test in the 24 hours before returning to College, and be able to show the Accommodation Team their negative result when collecting their keys.
Do not travel to College if you receive a positive result or have Covid-symptoms - including cold/flu-like symptoms. These are now becoming more common than the initial indicators of loss of taste and smell that we experienced with the Delta variant.
Testing kits were available to take home prior to Christmas. Please ensure that you test before travelling back to College. If you forget to do so, or can't get hold of a lateral flow test, we will have some available on campus on Monday 3rd January. However, you will have to self-test and wait 30 minutes for that result before being able to collect your room key.
If your result is then positive you will need to return home and follow the Government self-isolation guidance.
Covid-19 Vaccinations
Can we also recommend that, if students haven't had their first or second Covid-vaccinations, you take the opportunity to try to secure a vaccine appointment.
In the meantime, enjoy celebrating New Year (safely!) and we look forward to seeing many of you on Monday afternoon.

Stuart Davidson
Director of Marketing and Commercial Services