University Centre Myerscough launches Sustainability in Golf Research at BTME Conference
Published

Thursday 26 January
University Centre Myerscough's research into sustainability has been launched to the golf industry at the BIGGA Turf Management Exhibition.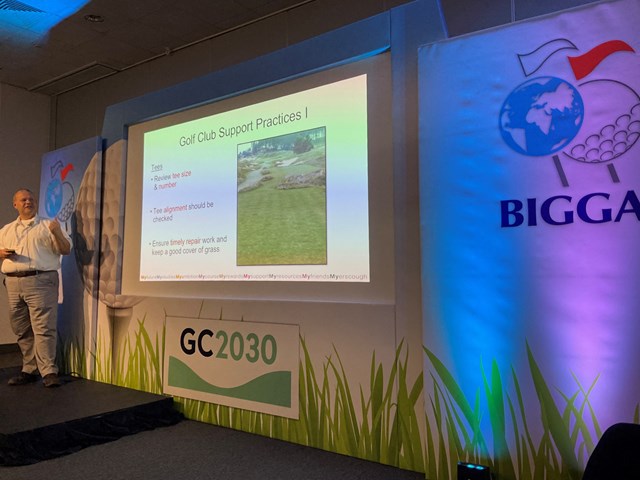 The work, produced by Dr John Fry and Dr Stewart Brown, and in collaboration with the R&A's Golf Course 2030 strategy, offers an essential guidebook to support the golf industry in the context of wider environmental pressures. The report brings together, for the first time, current academic and technical research, as well expert industry views on how to maintain golf course quality.
It offers the golf industry practical guidance, action points, and case studies of best practice to support golf courses manage the business, agronomic and sustainability priorities for playing surfaces for the game.
Arlette Anderson, Director of Sustainable Golf at The R&A, said: "It's a great pleasure to present this accessible new collection of practical resources at BTME and to our wide range of stakeholders. They are essential reading for anyone interested in current sustainability best practice.
"The publications are aimed at the whole industry, but particularly greenkeepers, managers and decision-makers at golf courses. They provide practical guidance and essential resources to increase the adoption of sustainable agronomic practices and promote the opportunities golf has to provide sustainable playable surfaces in the future."
The main research report is accompanied by a 'golf club template' – a practical document whereby clubs can identify their own priority areas. This accessible guidance document sets out a context-specific process for defining what golf course quality means, and aims to help courses better focus on the issues that matter most to them.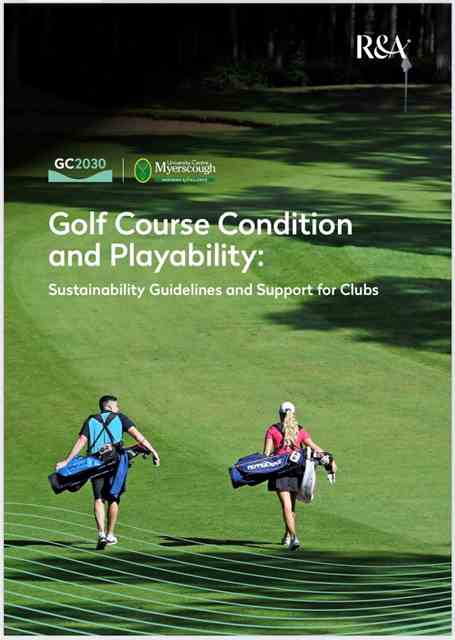 Dr John Fry, Project Lead, explained: "Much of the current sustainability research focuses on the golf greens themselves, and there is little known about other areas of the course – such as tees and fairways. This is particularly important given the amount of land dedicated to these such areas, and currently it appears golf greens are overly prioritised".
"This UCM research project fills that gap, by offering a practical roadmap whereby golf clubs can address the challenges posed by climate change, resource constraints and regulation, by engaging with a series of steps to improve course condition and playability, depending on the unique characteristics of their business".
Zulakha Desai, Assistant Principal Higher Education, added: "Research is an important part of Higher Education strategy at UCM. Being involved in projects like R&A's Golf Course 2030 means that Myerscough degree students are not only acutely aware of environmental concerns as part of their studies, but they are playing a direct and important role in impacting on the decisions the industry makes regarding climate change.
''These experiences mean students are equipped with the skills for green careers par excellence".
Access to full report documents is available here
For more information contact Dr John Fry on jfry@myerscough.ac.uk