Myerscough College basketball crowned EABL co-champions
Published

Tuesday 26 May 2020
Myerscough College's Basketball Academy has been crowned national co-champions of the Elite Academy Basketball League (EABL).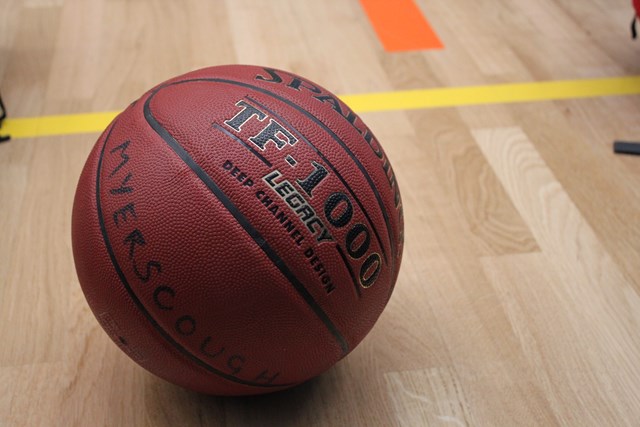 That was after Basketball England confirmed its decision to cancel the EABL Finals originally scheduled for March due to ongoing coronavirus pandemic. Myerscough and Barking Abbey, the other team the Academy would have played in the grand final, will share the title.
The confirmation of the cancelation of all finals mean that Myerscough have also been named as co-champions of the Dynamik Schools tournament, having again made the final that will now not be played.
Myerscough Head Coach Neal Hopkins said: "There was a little bit of hope that we would be able to play final but it wasn't meant to be, the sensible decision has certainly been made.
"Being co-champions may not mean much at this point but when we look back in a few years' time it will certainly mean more. In the future, when all is safe and well – I hope we get the chance to run this back, I know the players will definitely want to settle it."
A statement from Basketball England says: ''Given the uncertainty of when it will be deemed safe to resume indoor sport and with the Government's social distancing measures still in place, a final decision has now been made to avoid keeping players, programmes and spectators on hold for a prolonged period.
''Players remain unable to train within their educational environments and many students have returned home due to school closures. Welfare remains a priority and with players unable to practice and remain in game-ready physical condition, this has also been a factor in the decision.''
by Dave Salmon
DSalmon@myerscough.ac.uk