Welcome to University Centre Myerscough's Schools and College's Liaison Team. We aim to raise young people's aspirations and awareness of the opportunities that higher education can offer within the land based and sports industries.
We want to ensure that students are making an informed decision about their future. Our team provides information, advice and guidance to assist students and those supporting them with the decision making process.
Career Events
We are delighted to attend any of your career events to meet and advise students on Higher Education. Our resources will illustrate the exciting courses University Centre Myerscough offers in our unique countryside setting. The connection we make with your students is important to us and we will ensure the relationship continues after the event with invitations to our advice and open mornings.
Career Presentations
Presentations are a great platform to ignite student's interest, identify ambition and encourage vocation. Our presentation includes a tour of our dynamic courses and unique campus and informs on our inclusive entry conditions. The presentation focus is to empower and motivate students to be open to opportunities, to take action, arrange campus visits and complete applications.
Drop-in Consultations
Drop-in consultations offer students a relaxed, informal environment to chat and learn more about options available to them post 18. Often hosted during break or lunchtimes this is a positive experience for students to meet our liaison team and explore course and career opportunities. The Liaison Officer will ensure the students are aware of forthcoming significant events.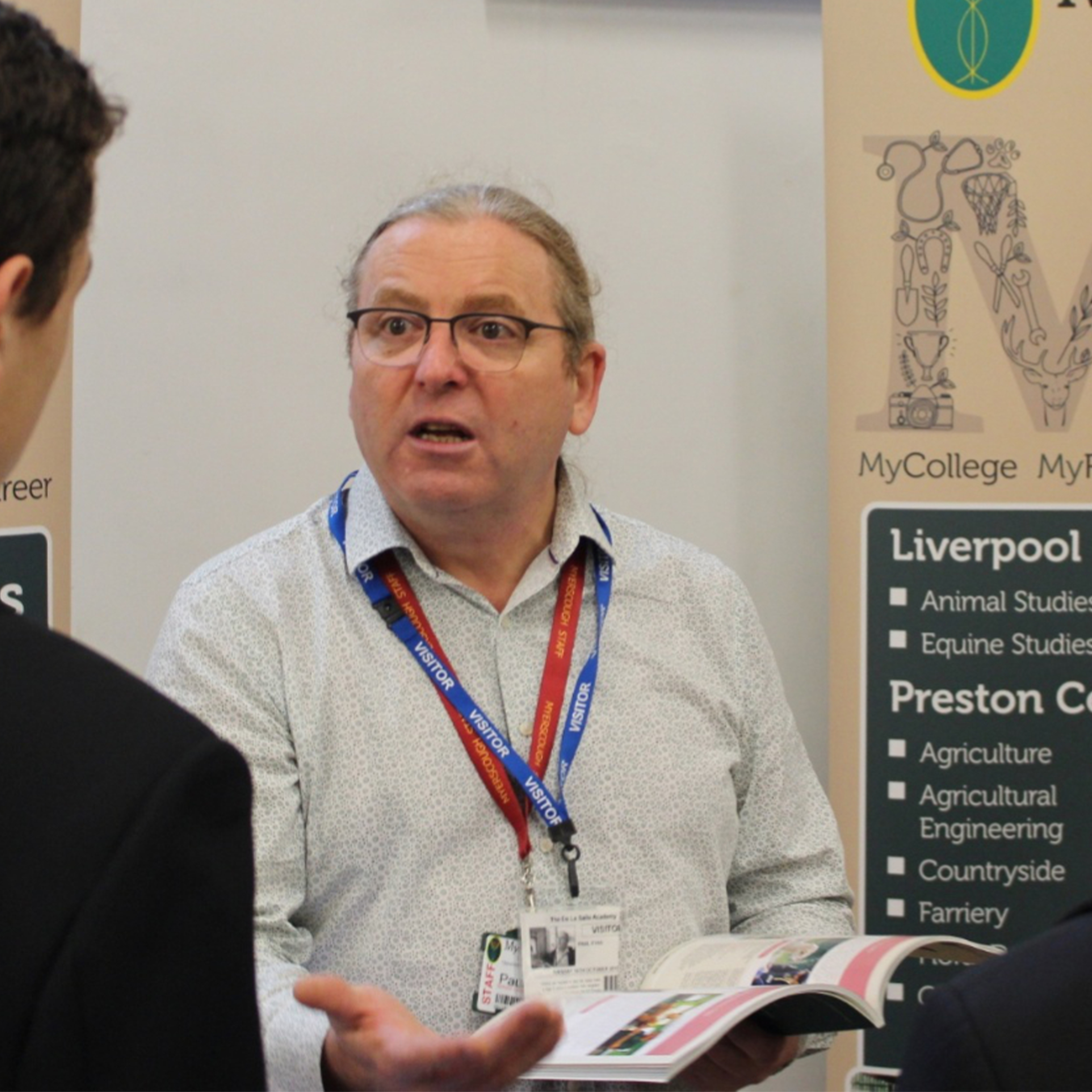 Amelia Bibby
Schools Liaison Officer
Tel: 01995 642310
abibby@myerscough.ac.uk

Az Mirza
Schools Liaison Officer
Tel: 01995 642341
amirza@myerscough.ac.uk