Myerscough Motorsport to compete in BTRDA Rally Championship
Published

Tuesday 31 January
Myerscough Motorsport will compete in the R2 Cup of this year's BTRDA Rally Championship.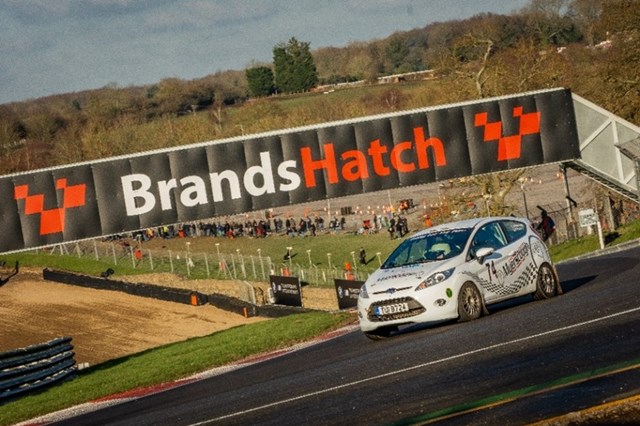 Myerscough Motorsport will prepare and run the Fiesta R2, built and maintained by students, on eight rounds of one of the UKs most well-known and prestigious rally championships for the 2023 season.
The deal was confirmed by up and coming driver, Alfie Hammond late last week after a very successful test at Three Sisters Circuit and completing the Brands Hatch Winter Stages last weekend.
Alfie who is a Motorsport UK Academy driver, said he was blown away by the technical abilities and professionalism shown by all the students and staff at Myerscough Motorsport.
Motorsport Lecturer, and part time co-driver Phil Boyle will join Alfie in the new challenge and will be guiding him through the forests of Cumbria, when the pair tackle round one, The Malcolm Wilson Rally on March 11.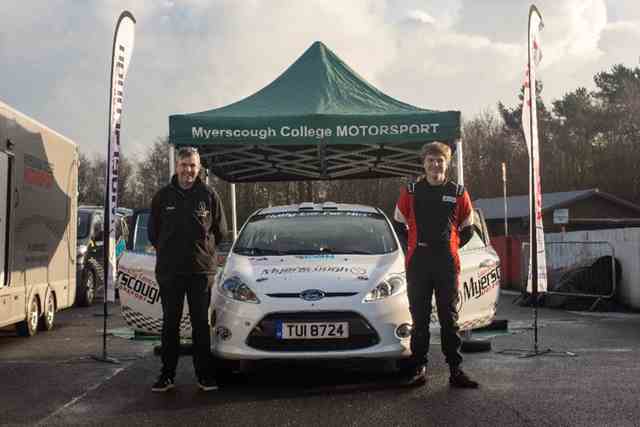 (Pic: Flat Shift Media)
Alfie commented: ''I have now developed a good knowledge and understanding of the car and how to set it up to my style of driving. It is always difficult to learn a new car but the feeling is coming and the support I am getting from the team is making the transition very simple.
''The team are fantastic and the level of professionalism in the set-up rivals some professional rally teams. I am really looking forward to the season and working with the team more and hope we can bring home some trophies."
This deal will again enable us to offer amazing opportunities to Myerscough students. Four students will be chosen to work on each of the eight events as the technicians and service crew. This hands-on experience is vital when progressing into industry and it is an attribute potential employers admire.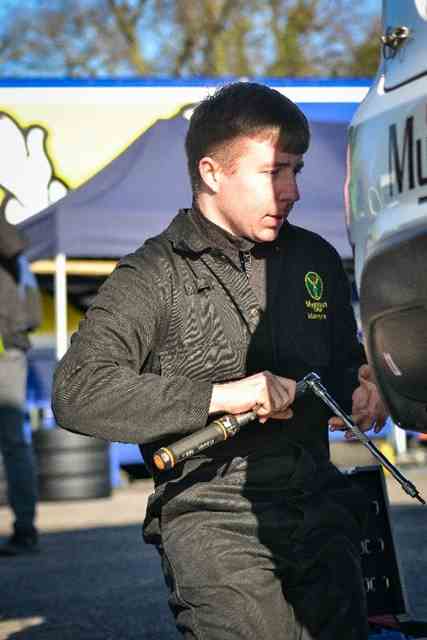 (Pic: Katie Ransome)
New for 2023 is the experience for a student to enhance our planning and digital exposure when on events. The new role has been trailed on both of Alfie's previous events and has seen an increase in social media exposure and interactions.
Myerscough Motorsport are keen to offer as many student opportunities, in various roles and are happy to keep developing this new role within the rally team.
BTRDA Rally Championship 2023 Calendar:
Malcolm Wilson Rally – Sat 11th March 2023
Rallynuts Stages Rally – Sat April 15th 2023
Brick & Steel Border Counties Rally – Sat 6th May 2023
Kielder Forest Rally – Sat 17th June 2023
Nicky Grist Stages – Sat 8th July 2023
Phil Price Memorial Woodpecker Rally – Sat 9th September 2023
Trackrod Forest Stages – Sat 23rd September 2023
Visit Conwy Cambrian Rally – Sat 28th October 2023